See on Scoop.it - Almere Smart City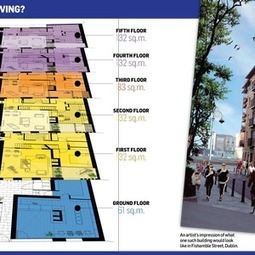 FAMILIES will be able to cut out property developers and plan their own homes on vacant sites in co-operation with others looking to experience the next generation of city centre living
A radical plan by Dublin City Council aims to address the shortage of suitable homes in the capital while steering away from building more semi-detached houses in far-off suburbs.
It is offering a city centre site for just €150,000 to a group of people willing to form a co-operative and build a six-storey block with room for at least two family-sized homes.
Instead of settling for poky apartments reminiscent of the Celtic Tiger years, families are expected to opt for spacious maisonettes cleverly designed to fit into the space available.
- See more at: http://www.independent.ie/irish-news/radical-coop-plan-to-let-families-build-dream-home-in-city-centre-30446354.html#sthash%2EYppuiPx3%2Edpuf
See on independent.ie